Hinkley Honors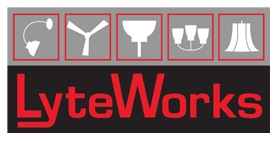 816 MANATEE AVE E
BRADENTON,FL 34208-1212
About This Retailer
WELCOME TO LYTEWORKS
At LyteWorks, you can shop with confidence knowing that you are always getting the best deal on all lighting products.
Building / Redesigning Your Home?
Feel free to call for an appointment to meet with one of our specialist for a custom lighting layout.
Professional Lighting Consultants are available to answer all of your lighting and furniture questions. We have the highest trained staff with multiple years of industry experience.
DESIGN ...
Read More
Hours
Monday: 9.30AM-6.00PM
Tuesday: 9.30AM-6.00PM
Wednesday: 9.30AM-6.00PM
Thursday: 9.30AM-6.00PM
Friday: 9.30AM-6.00PM
Saturday: 10.00AM-5.00PM