ENCHANTING EXTERIORS
A living space outside of the home can reflect the same comforts and taste level as spaces within. Outdoor lighting from Hinkley is designed to create a seamless transition between a home's interior and exterior, all while combating the effects of Mother Nature.
---
Low Voltage Luxury Lighting
Hinkley's groundbreaking low voltage decorative lighting designs deliver high style exterior spaces with ease. This curated assortment of striking Hinkley outdoor fixtures includes stylish pier and post mount lanterns and stunning Open Air chandeliers and pendants, customized with 12-volt vintage filament lamps. Simply pair with a Hinkley low-voltage transformer and voila! A complete decorative lighting solution for every outdoor space.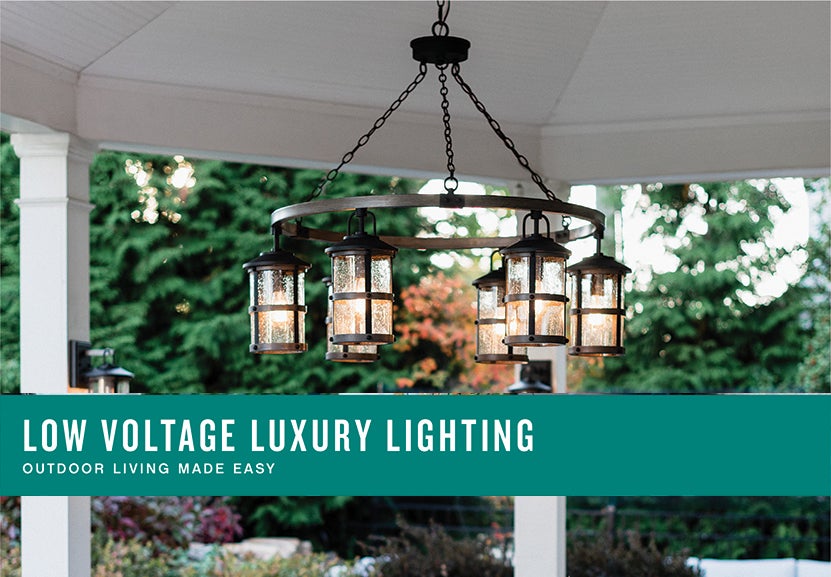 ---