Hinkley Honors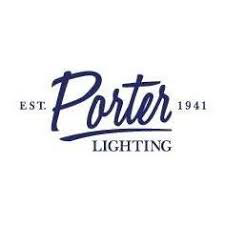 A.A. PORTER LIGHTING FIXTURES CO.
4555 EXCEL PKWY ADDISON TX 75001
ADDISON,TX 75001
About This Retailer
HISTORY OF COMPANY
From traditional to contemporary to everything in between, Porter Lighting makes sure to give you exactly the lighting design you've been wishing for. Our decorative lighting designs have been brightening homes for more than 60 years. We've been serving the Dallas-Ft. Worth area since 1941, and we value prompt service, quality home design knowledge and our amazing customers, from custom builders to interior designers to you.
SALES TEAM
With 30+ ...
Read More
Tuesday
8:00 am - 5:00 pm
Wednesday
8:00 am - 5:00 pm
Thursday
8:00 am - 5:00 pm