Hinkley Hospitality provides you with a vast selection of LED and performance grade decorative lighting for the light commercial and hospitality markets. Drawing on our heritage of compelling design, outstanding quality and results-driven service, we are in a unique position to engineer and deliver the products you desire and the level of performance you need.
Every client is different, and every project has unique demands. Hinkley believes that solving challenges is a collaborative process, whether it relates to performance, budget, timeline or aesthetic appeal – we are here to find solutions for you.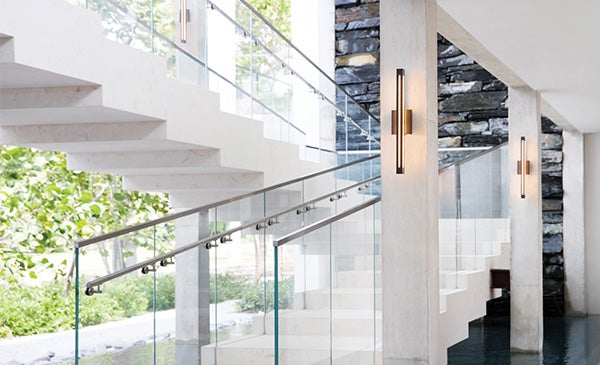 ---
PRODUCTS
Our team of in-house designers and engineers are highly skilled in unique fixture specifications:
Various light source and socket configurations
Distinct operating voltages (12V/120V/277V)
Specified lumen output, color temperature and light performance
Multiple dimming and control platforms
Emergency lighting/battery back-up
QUALITY
Hinkley products are the ultimate combination of style and substance, designed to fully integrate performance with style. It is our attention to detail, combined with the highest standards of materials and quality, that have helped set Hinkley apart since 1922. In addition:
We use ultra-durable outdoor materials and finishes resistant to ultraviolet and corrosive environments
Every fixture is carefully examined and inspected, from the stringent assembly and construction process, to the final finish application, as part of our exceptional quality control system
Durable, customized product packaging with all necessary mounting hardware ensures a successful delivery and installation process
TECHNOLOGY
Hinkley engineers are passionate professionals supporting an agile research and development process. We offer a wide range of engineering services to offer advanced lighting solutions for you, including:
Integrated LED technology that is designed and built by our certified in-house engineers
Detailed luminaire specs that clearly communicate light output, light color, lifetime, compliancy, voltage and wattage to ensure all project requirements are satisfied
The in-house ability to add or modify existing LED technology allowing us to maintain total internal control over performance, quality and execution of your final lighting solution
SERVICE + FULFILLMENT
Hinkley Hospitality's dedicated customer service team is available to collaborate and solve the unique requirements of your project and delivery needs. We offer over 4,000 products with many items available to support projects with aggressive time lines that require immediate fulfillment. Hinkley's "QuickShip" assortment features a large selection of quick ship, high volume items that may be needed in large quantities.
Our designated customer portal allows you to check stock and monitor order status. Flexible delivery options allow Hinkley to meet any type of shipping identification your client requires, including warehousing, staging, labeling and unique fulfillment requirements.
---
HINKLEY WARRANTY
Hinkley offers a competitive warranty on all of our products with a lifetime warranty on a wide range of products and product components. View the full warranty here.
---