"WE'RE LOOKING FORWARD WHILE STILL HONORING OUR HERITAGE, WHICH IS ROOTED IN THOUGHTFUL DESIGN, A PASSION FOR GROWTH AND A COMMITMENT TO OUR CUSTOMERS."
JESS WIEDEMER, PRESIDENT
---
WHAT WE STAND FOR
We're proud to be a 4th generation family company, and love what we do. We've been around for nearly 100 years, creating thoughtful designs with the same quality and style we put in our own homes.
Jess + Eric Wiedemer
---
HINKLEY MISSION
Our mission is to provide consumers with exceptional lighting and ceiling fan products that are superior in design and quality, and we pride ourselves on delivering unrivaled customer service that is second to none. Hinkley understands the passion our customers feel for their homes and we are dedicated to helping them realize their vision.
OUR CORE VALUES
Operating as a family-owned business for more than 98 years, we prioritize family over everything else. From the office, to our homes, family comes first.
We strive to deliver the highest caliber of customer service in the industry.
Thoughtful design, impeccable attention to detail and quality craftsmanship are the backbone of every single product we release.
We encourage our employees to explore new areas of business and empower them with an open-minded culture. All employees have access to direct and fluid communication with all levels of leadership.
We take pride in our Northeast Ohio roots where nothing is given. Everything is earned.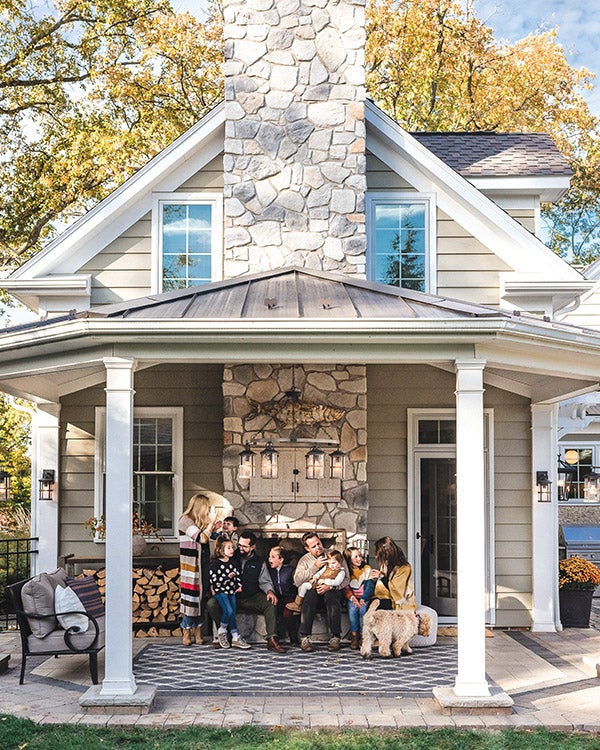 ---
"CREATIVITY IS SOMETHING WE
EMBRACE EVERY DAY. WE WANT HINKLEY
TO MAKE PEOPLE'S LIVES HAPPIER."
RICK WIEDEMER
50 YEARS OF VISION, PASSION AND LEADERSHIP AT HINKLEY
1969-2019
---
HINKLEY HISTORY
In 1922, Phil R. Hinkley founded Hinkley Lighting, Inc. in Cleveland, Ohio as a small residential outdoor lantern company. By the mid-1930s, Phil Hinkley had contracted tuberculosis and sold half of the company share to Stanley Wiedemer, a traveling salesman from Kansas City. In 1937, Phil Hinkley passed away, and Stanley purchased the other half of Hinkley Lighting. Shortly after, he moved his family from Kansas City to Cleveland.
Fast forward 32 years. Stanley's grandson, Richard "Rick" Wiedemer, a young, eager, business major, had just graduated from Ohio University, and officially began his career at Hinkley Lighting, which spanned an incredible 50 years. Starting in the factory and working his way through each manufacturing and office department, Rick developed a deep passion for sales, marketing and product development. As CEO, Rick headed the 3rd generation of his family running the company, and under his leadership, Hinkley grew to become one of the finest lighting companies in the world.
All three of Rick's children, Kristi, Jess and Eric, have played key roles at Hinkley Lighting. With more than 15 years of experience, Jess Wiedemer assumed the role of President in January 2015. After a successful law career, Eric Wiedemer now serves as Vice President and General Counsel. Having the third and fourth generation work together has created a true family culture at Hinkley – one of Rick's most valued accomplishments.
In February 2019, the company purchased Regency Ceiling Fans. This acquisition expanded Hinkley's indoor and outdoor lighting products to include ceiling fans, which debuted as Hinkley Fans in January 2020. This acquisition, led by Jess and Eric, paved the way for its new streamlined brand name, Hinkley, as a way to simplify and modernize the company's evolving portfolio with an eye on future growth.
The Wiedemer family is proud to call Cleveland home, where Hinkley Lighting opened its doors nearly 100 years ago.