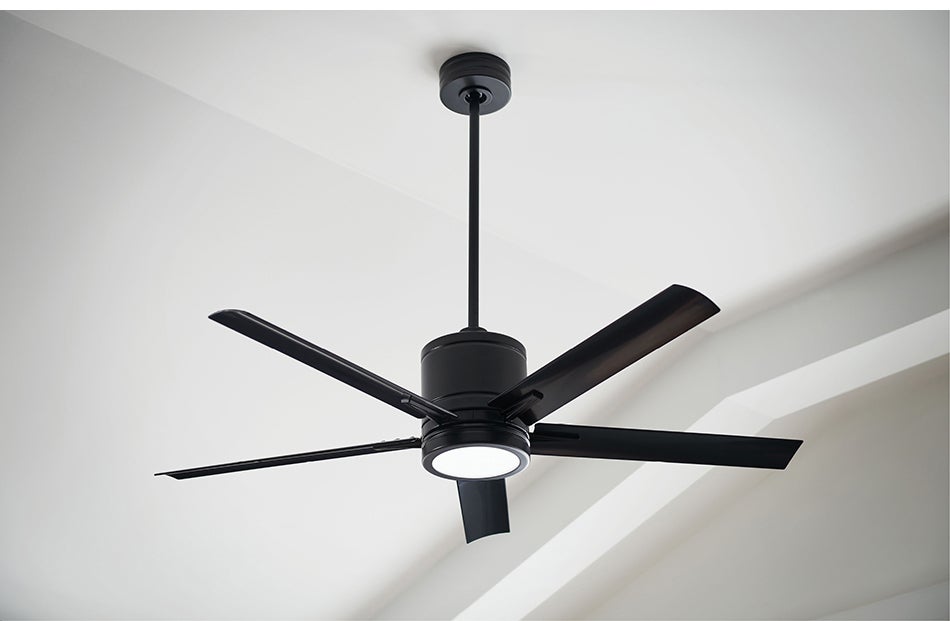 Join Our Fan Club
Chill time: we all want more of it. After 100 years of bringing you the best in lighting, we had a stroke of genius and spun off in an entirely new direction… and voila, Hinkley Fans are here! In addition to bringing you the coolest styles around, we discovered some more fantastic reasons these breezy beauties will enhance the enjoyment of your home and lifestyle:
Cold Cash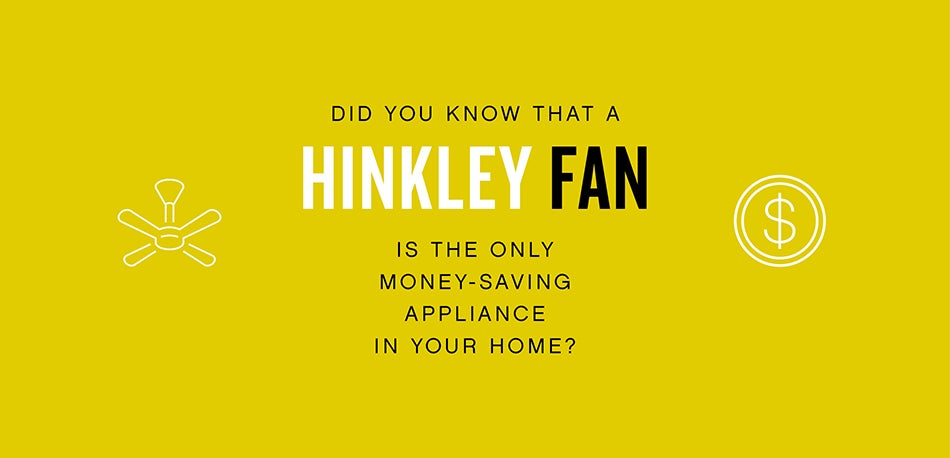 Who doesn't love to save some cold hard cash? Using a fan contributes to substantially lower energy costs, which in turn saves you money on your electric bill. Seriously! The U.S. Department of Energy even says that by using a ceiling fan in conjunction with your AC, you can comfortably adjust your thermostat setting by four degrees and still feel just as cool. Now you can pat yourself on the back for helping the environment and putting money back into your pocket, all at the same time.
7 Degrees of Coolness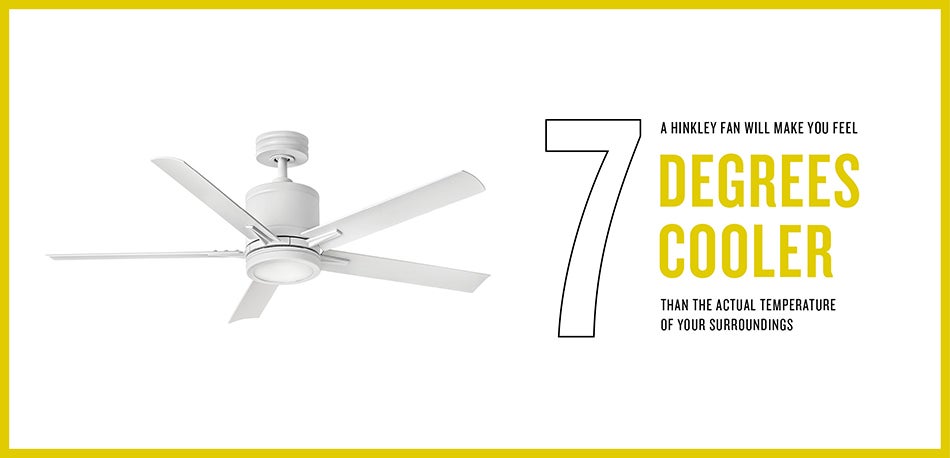 It's true. Ceiling fans make you feel cooler. And we're not talking about just the awesome kind of cool (although that is true, too). But really – ceiling fans help circulate the air throughout a room to create what's called a wind-chill effect, helping the moisture on your skin evaporate faster and making your body feel cooler than the actual temperature of your surroundings.
24/7/365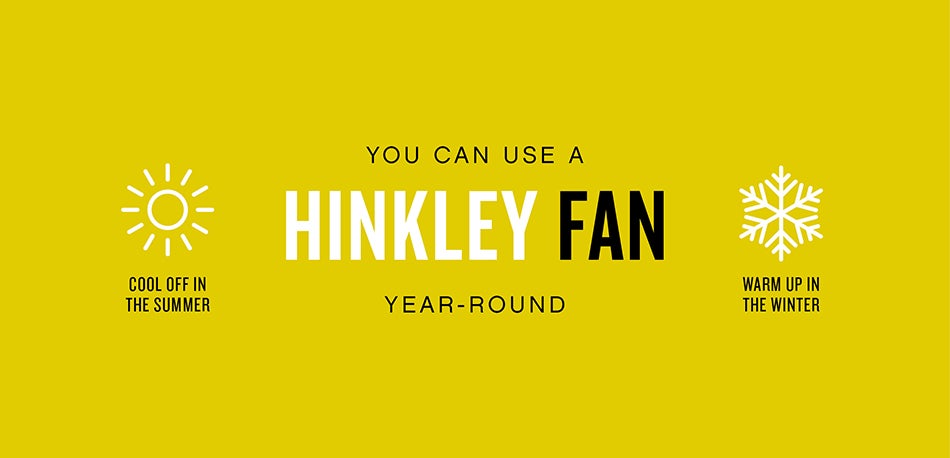 Think a fan can only be used during the warmer months of the year? Nope, Hinkley Fans are designed to rotate in both directions to help your body adjust to all temperatures – hot, cold, warm, cool – you name it. In the summer, cool off with blades heading in a counter-clockwise direction. This pushes to cool air down to the floor, creating that wind chill we mentioned earlier. In the winter, ceiling fans rotating in a clockwise direction at a low speed pull the cool air up, pushing warm air down and creating a super comfortable setting.
Endless Options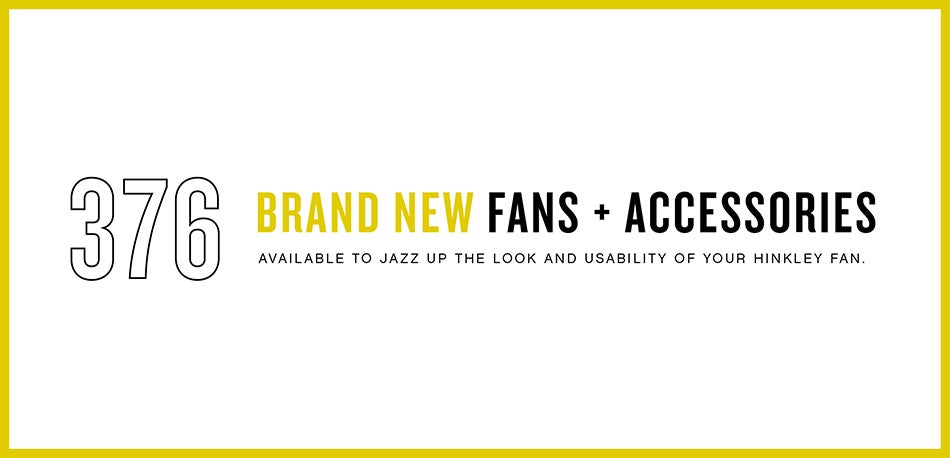 Last but certainly not least, we've added a ton of variety to our new collection of ceiling fans. We know how important it is to customize the need of your space. Our debut includes over 375 fans and accessories, including everything from light kits to controls to installation accessories and they are guaranteed to keep you cool!
If you're ready to be blown away, we invite you explore our entire collection of Hinkley Fans here