Summer is officially here – cue backyard BBQs, beach hangs and… the new Hinkley Summer Edition.
There's no hiding it, we're crushing hard on our new seasonal line. From the charming Palma pendant's elegant design to the timeless Beacon Hill's silhouette and unique finish – these summertime stunners have our attention.
Our head product designers weigh in on their favorites: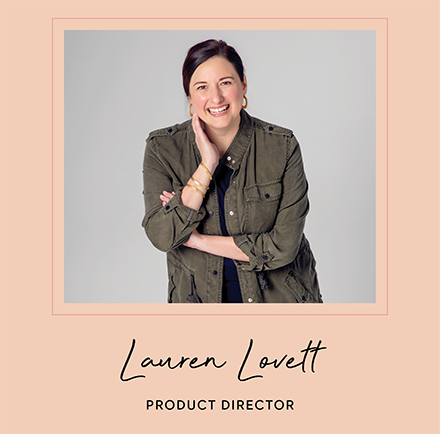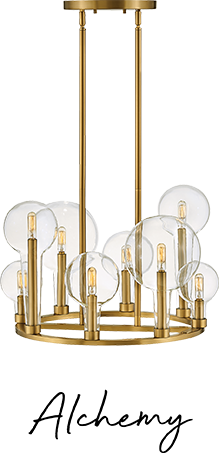 . . .IS CRUSHING ON ALCHEMY!
Inspired by the vintage flasks of a chemistry classroom, Alchemy is a unique statement piece. Its tapered globes instantly stand out in a variety of spaces, while the opencage silhouette enhances its sophisticated edge.
"The new brass finish is bold and sophisticated, it's the perfect balance of modern luxury!"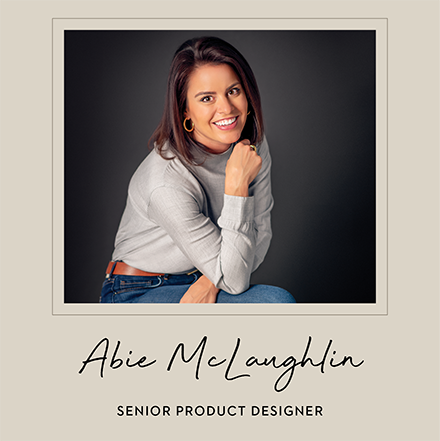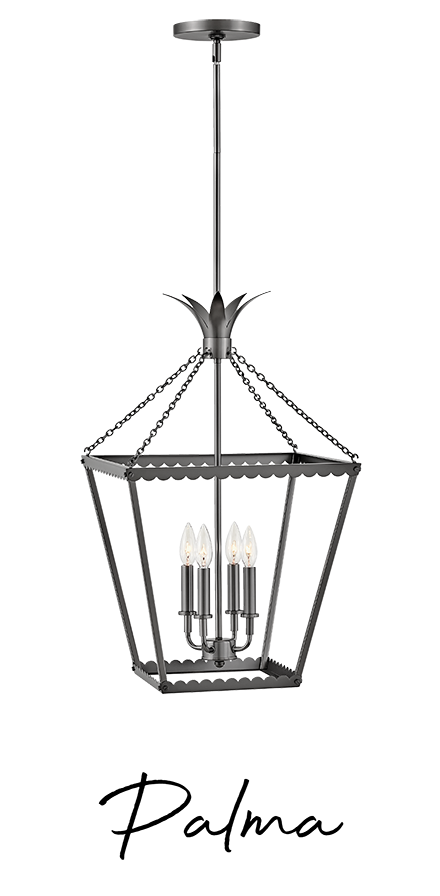 . . .IS CRUSHING ON PALMA!
Palma charmingly blends European elegance with timeless touches of the classic pineapple motif. Sophisticated and modern, Palma is infused with a dash of old-world glamour. This enduring design creates a balanced sensation of both refinement and ease as part of overall appeal.
"There's nothing sweeter than Palma! It's fresh and fun with a timeless charm."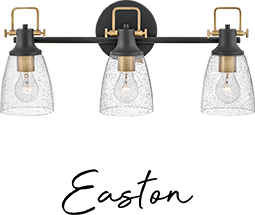 . . .IS CRUSHING ON EASTON!
With style elements that blend both hip and historical, Easton exudes a modern industrial vibe. Bold clear seedy glass shades pair with a distinctive top yoke and vintage-inspired knobs for a robust silhouette.
"Two finish combinations ensure it will be at home in any décor."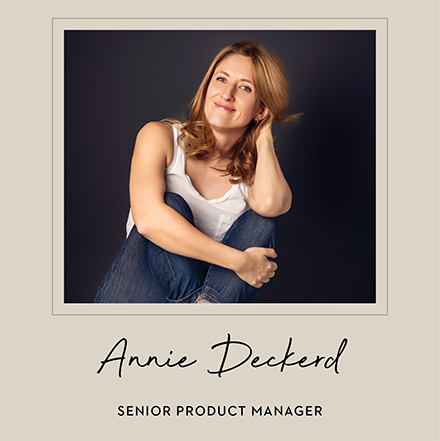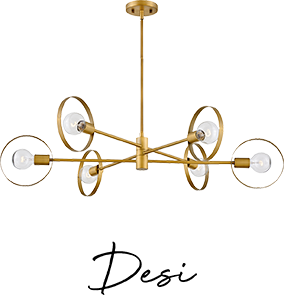 . . .IS CRUSHING ON DESI!
With bold articulating arms and stylish rings that easily adjust to your preferred stance, this beauty is a jawdropping chandelier.
"It's jaunty, mid-century modern style strikes a selfconfident pose when integrated into any interior space."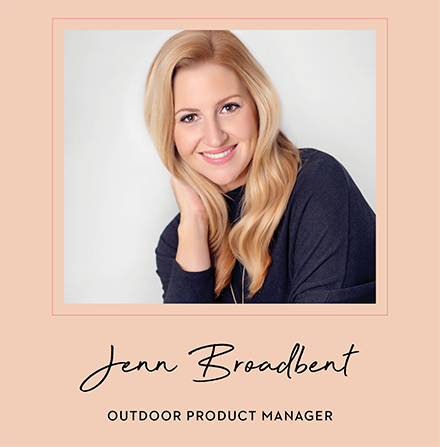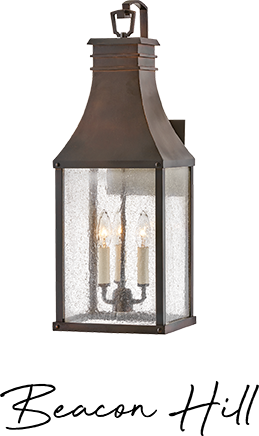 . . .IS CRUSHING ON BEACON HILL!
The traditional silhouette and new Blackened Copper finish makes this a truly charming and authentic style lantern for a range of outdoor facades.
"Its heavily seeded glass pairs harmoniously with off-white candle sleeves, paying homage to its true old-world charm."