In April, members of the Hinkley team traveled to Milan to attend the international lighting exhibition, Euroluce. Among them was our very own designer, Lisa McDennon, who debuted her latest Hinkley Lighting Collection.
We sat down with Lisa and chatted all things design trends, style inspiration and, of course, decorative lighting! Read up on her Q+A to get filled in on all the latest details.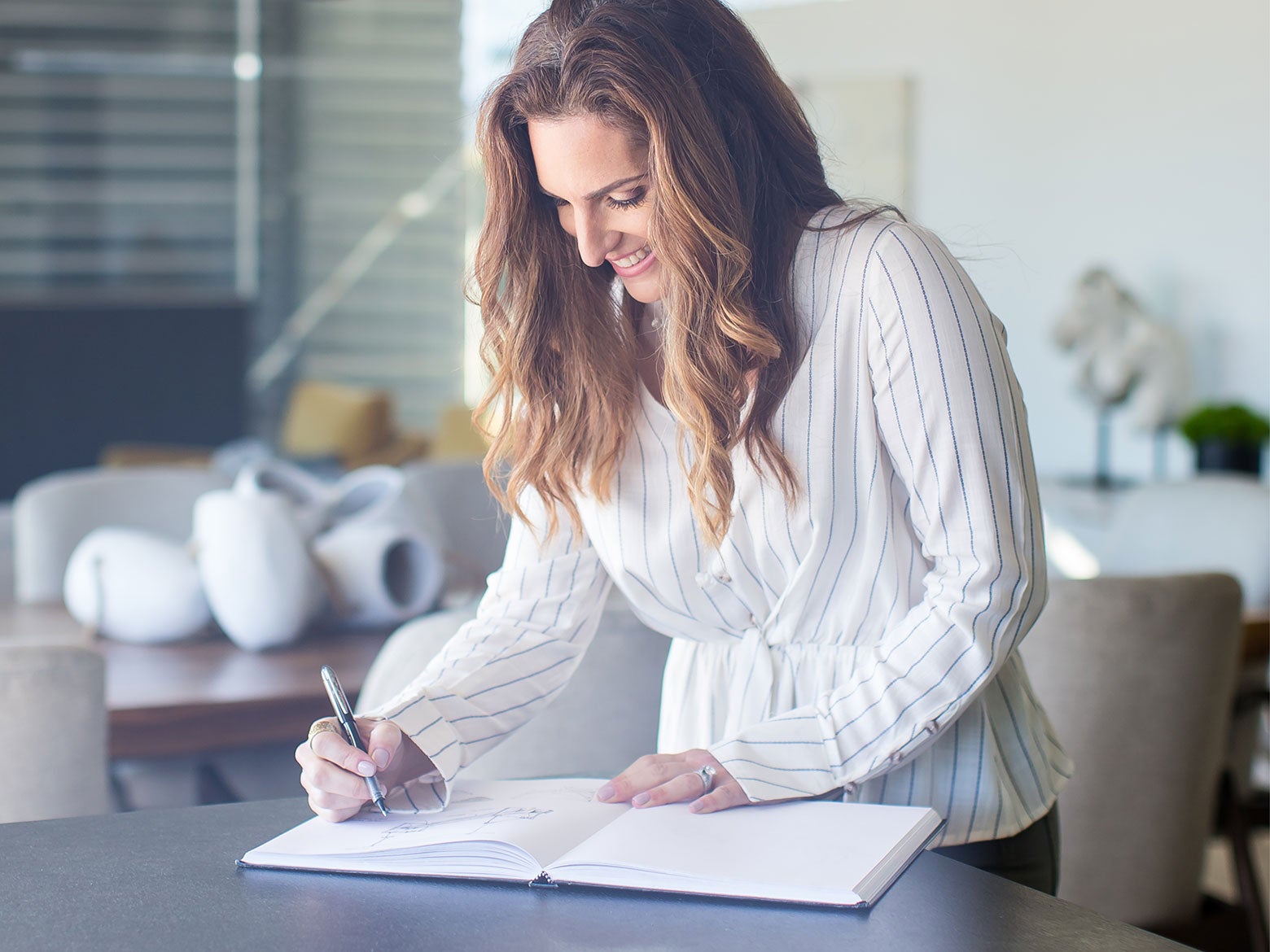 What were your key takeaways from the show?
Salone del Mobile is the premier design show in the world, and certainly the place to see the latest trends and products in our industry.  I saw a lot of beautiful glasswork and globes – in all shapes and sizes and colors – which were all the rage. There were a lot of botanical and nature-inspired influences, as well as a variety of warm metals and woods.  I also discovered a lot of exciting exhibitions and design showrooms outside of the fairgrounds themselves.
Your work has such a wonderful organic quality. Did you see a material or texture at Salone del Milano that really intrigued you?
Yes, I saw a lot of outdoor furniture that utilized woven rope in its design and construction; it is a material I like incorporating into my work as well, so it was exciting to see its use being expanded and expressed in a variety of creative and innovative ways.
What does modern style mean to you? 
Modern style to me means design that is crisp, clean, and has a boldness to it – which means that it requires meaningful intent, and in order to execute successfully, it requires planning and quality craftsmanship. Modern designs can have a nod to the past, but are reinterpreted to be relevant to us today. 
This might be like asking if you have a favorite child but do you have a favorite fixture? What makes it your favorite? 
That is so hard to say! Yes, they are all my babies! But if you must make me choose, I would have to say my favorite right now is the Ludlow pendant in acrylic. It's my favorite because I think it is fun and has lots of personality and is fresh, crisp and versatile. The mixture of the polished nickel, the white hair on the hide strap and the acrylic body is a beautiful combination.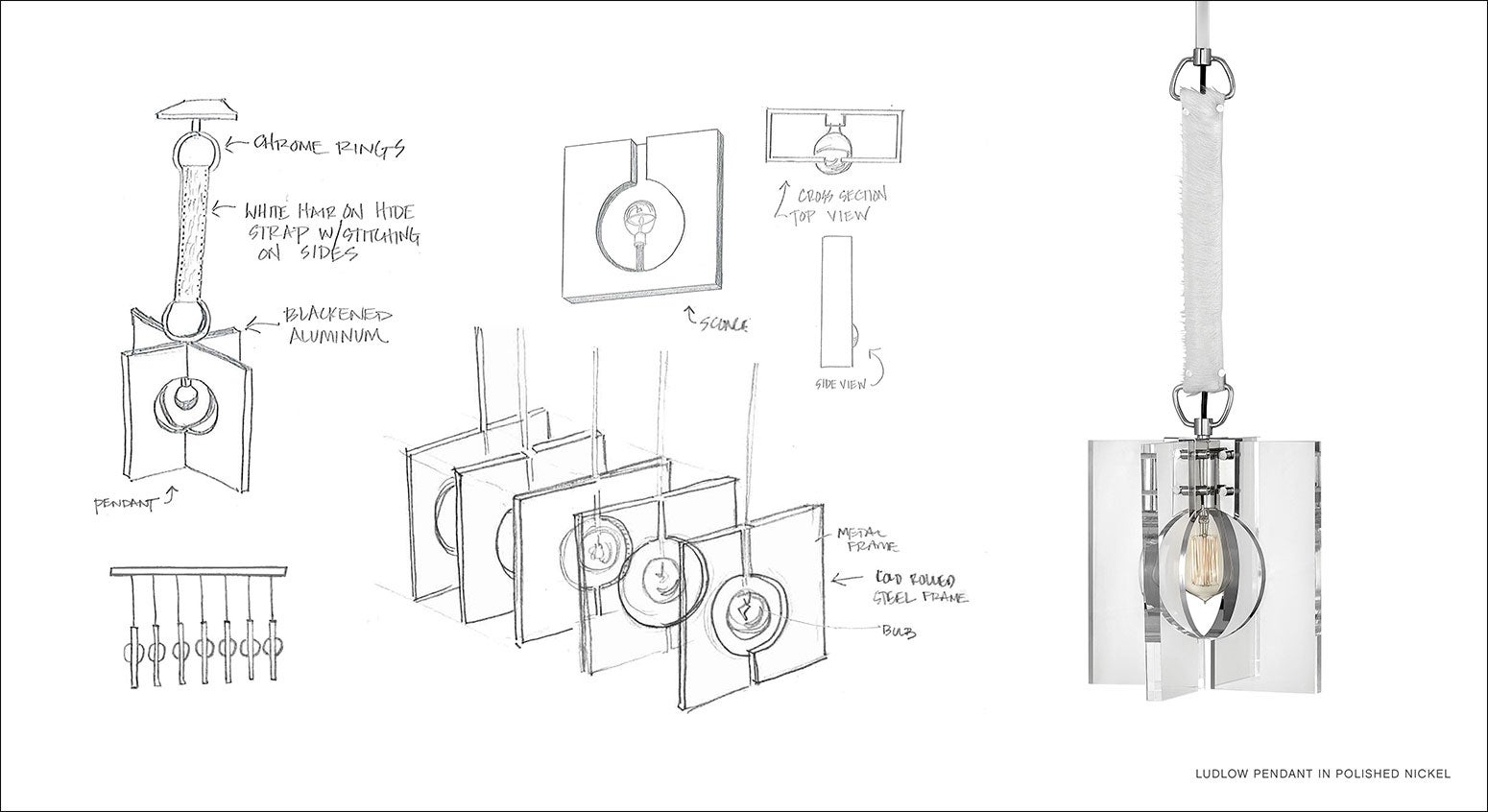 Can you give us a hint about what we can see next from the Lisa McDennon Collection?
I have many more designs in the works, and they continue to play with different organic shapes and explore unique combinations of materials that we are not as accustomed to seeing in lighting fixtures. 
If you had to choose a favorite thing about Italy or the Italian lifestyle, what would it be?
In Italy, there is a historic treasure around every corner. Italians get to enjoy the beauty and history of their culture as part of their everyday modern-day experience. I think that exposure is reflected in their lifestyle and culture – it is neither forgotten nor taken for granted, but rather it is honored and influences their designs and lifestyle. For me, I enjoyed the care that was given to even the simple day-to-day things – such as the flower arrangements or fresh fruits in the open-air markets, and I can't help but credit the way they prepare their food – every meal was like a piece of art!
VIEW LISA'S ENTIRE COLLECTION HERE.