Hinkley Honors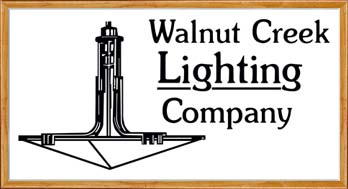 WALNUT CREEK LIGHTING CO. INC.
1385 NEWELL AVE WALNUT CREEK CA 94596
WALNUT CREEK,CA 94596
About This Retailer
Welcome to Walnut Creek Lighting Company, THE destination for designer and decorative lighting in the Bay Area. At Walnut Creek Lighting you will find an extensive selection of unique, high end, inviting, and elegant fixtures. Ranging from Chandeliers to wall sconces and table lamps to outdoor lanterns, Walnut Creek Lighting has it all.
On display in our 4000 square foot showroom you will see blown glass from European manufactures, hand forged wrought iron from American made companies,...
Read More
Today:
10:00 am - 6:00 pm
Monday
10:00 am - 6:00 pm
Tuesday
10:00 am - 6:00 pm
Wednesday
10:00 am - 6:00 pm
Thursday
10:00 am - 6:00 pm
Friday
10:00 am - 6:00 pm
Saturday
10:00 am - 6:00 pm