Hinkley Honors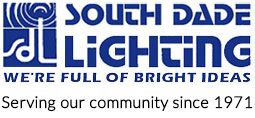 P.O. BOX 560965
MIAMI,FL 33176
About This Retailer
At South Dade Lighting, we offer retail and wholesale lighting at a great price. Visit our showroom to see more examples of our wide selection of lighting. You will also find a staff of friendly, qualified lighting specialists that are ready to assist you in finding the right lighting for your home. At-home landscape lighting consultations are also available.
Our place of business is nearby.
We can provide immediate delivery.
We are on hand when emergencies arise.
We are...
Read More