Hinkley Honors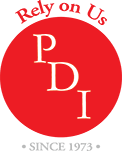 PLUMBING DISTRIBUTORS INC.
869 HARMONY RD
EATONTON,GA 31024-5841
About This Retailer
Established Plumbing Distributors
1973
Glad Mealor and Ronald Pratt established Plumbing Distributors, Inc at 166 Buford Drive in Lawrenceville. Glad and his son Sid, manned the small business which offered counter sales and delivery.
PDI Growth
1984 - 2006
As PDI continued to grow, the need for a larger facility became evident. The company wanted to stay close to its roots in the Lawrenceville area. A piece of property was obtained in an undeveloped industrial park o...
Read More