Hinkley Honors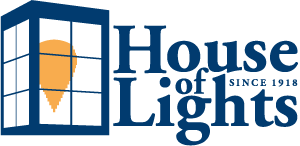 418 PAYNE ROAD
SCARBOROUGH,ME 04074
About This Retailer
Your full-service lighting showroom.
The House of Lights is a 4th Generation Family Owned Maine Business.
The company dates back to 1918 when Herman Holmes opened Eastern Electric in Portland,Maine when many homes were converting to electricity. When his son Ronald came into the business 3 years later, Holmes Electric Supply Company was born. Grandson Lloyd Holmes took over and added the retail Room of Lights in 1955. This was the precursor of what we now call The House of Lights ...
Read More
Hours
Monday: 9.00AM-3.00PM
Tuesday: 9.00AM-3.00PM
Wednesday: 9.00AM-3.00PM
Thursday: 9.00AM-3.00PM