Hinkley Honors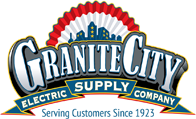 558 WEST MAIN ST
NORWICH,CT 6360
About This Retailer
There's nothing complicated about it: we want to be your local lighting solution. We offer a wide selection of lighting products for inside or outdoors, along with access to limitless styles and price options. View fixtures first hand, get comfortable with the scale and finish and let us help you make the right selection for your lighting application. Whether you want to stop in and browse at your convenience or make an appointment, our design and product experts are always available to...
Read More
Hours
Monday: 7.00AM-5.00PM
Tuesday: 7.00AM-5.00PM
Wednesday: 7.00AM-5.00PM
Thursday: 7.00AM-5.00PM
Showroom Features
Rollover for Description
Lamps & Bulbs

Offering a full selection of replacement bulbs, including standard and LED lamps, specialty and hard-to-find lamps, plus an assortment of smart bulbs.

Builder/ Contractor Services

Our lighting professionals are available for on-site walk-throughs at your property and can create a full lighting layout or detailed lighting package. They can work with the builder and/or exclusively with the client throughout the process.