It's never been more important to begin and end your day in a space that makes you feel happy, healthy, calm and content. Since upgrading a master suite with new lighting and ceiling fans can make an immediate and dramatic impact (without a major remodel budget) we went straight to the experts on Hinkley's product design team! Check out their favorites, which we paired with the top style trends for master suites. These easy-to-install fixtures will create the dreamiest space in your home, and help you get your reno done right.
Dark & Daring
Make this master suite a luxurious haven with major mood. Inject bold design elements infused with edgy details. In this space, confidence rules: mix sleek shapes, sexy textures and dynamic materials with striking black finishes and watch the sparks fly.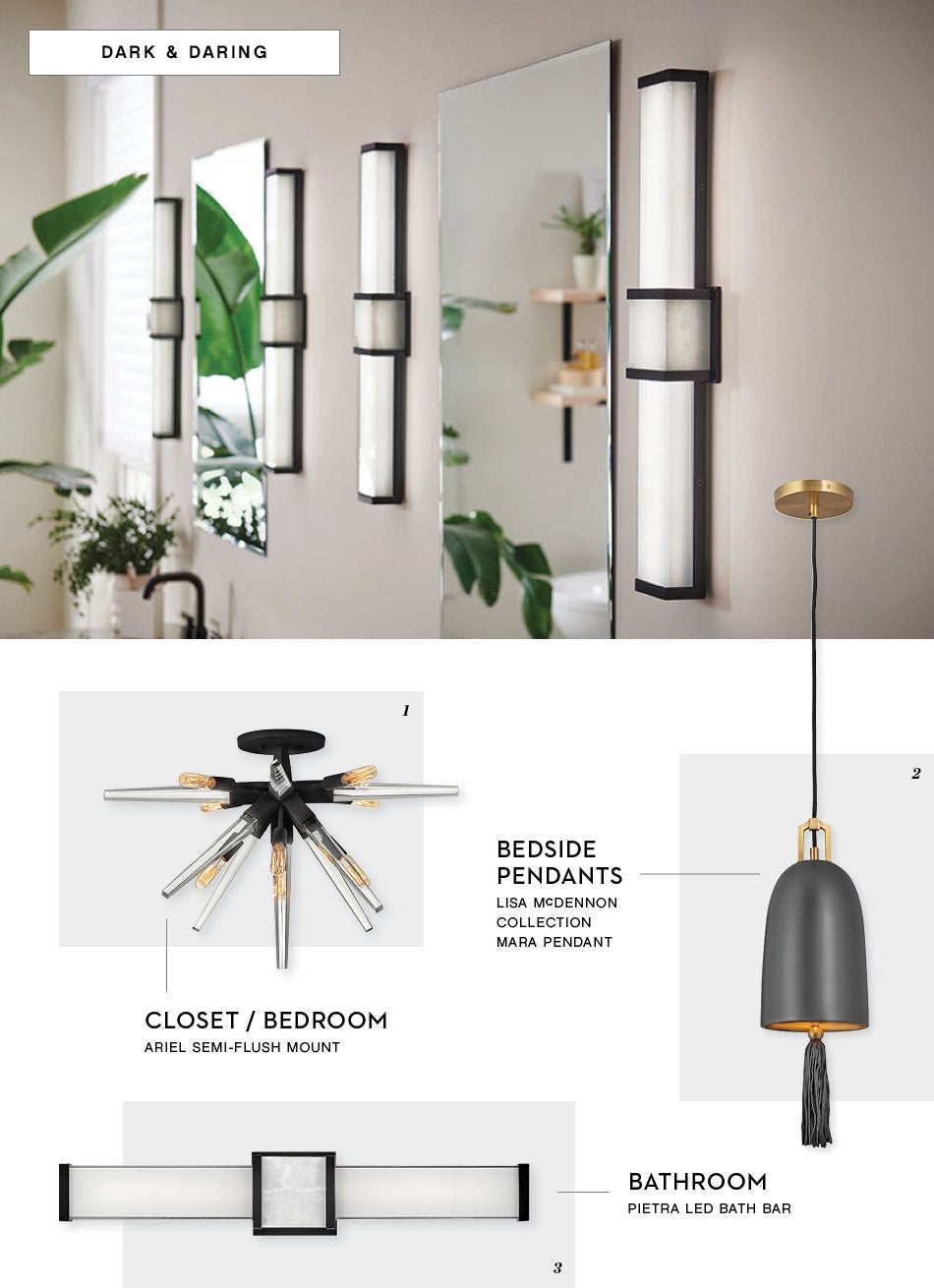 1. Ariel Semi-Flush Mount 2. Mara Pendant 3. Pietra LED Bath Bar
---
Scandinavian Simplicity
Create your happy place and feel all the feels. The design vibe here is timeless, not trendy. Fixtures are streamlined but sophisticated. Add colors in your space that pop, while combining textures, warm wood and rich finishes to pull it all together.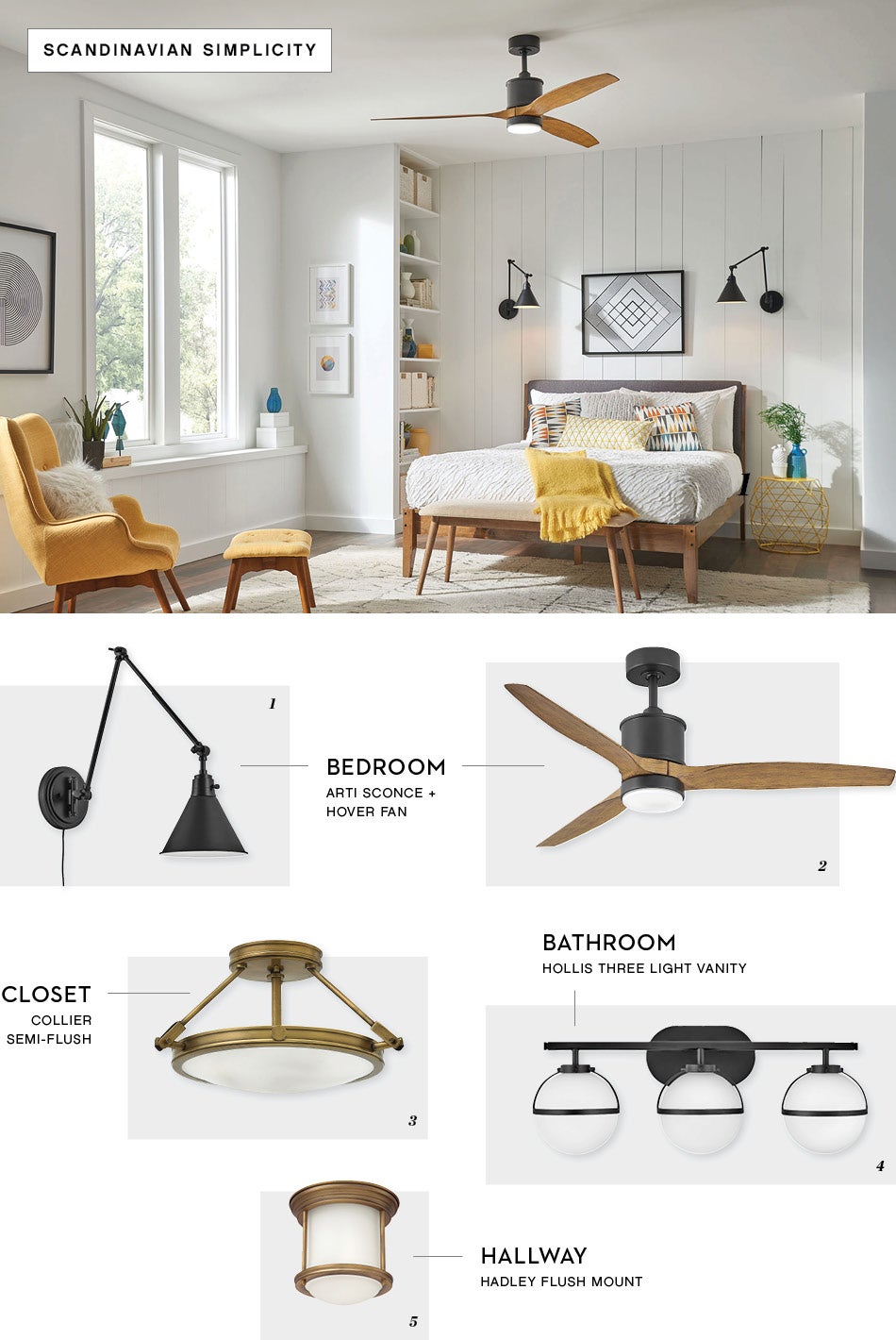 1. Arti Sconce 2. Hover Fan 3. Collier Semi-Flush Mount 4. Hollis Three Light Vanity 5. Hadley Flush Mount
---
Pretty Does It
Envision a luxury hotel suite, and then make it yours. Evoke a sophisticated sanctuary that relishes keen attention to detail and texture. From the bath to the bedroom to the closet, choose fixtures with faceted glass and shimmering crystals to reflect luminous finishes. Luxe layers of patterned light delight the eye and soothe the soul.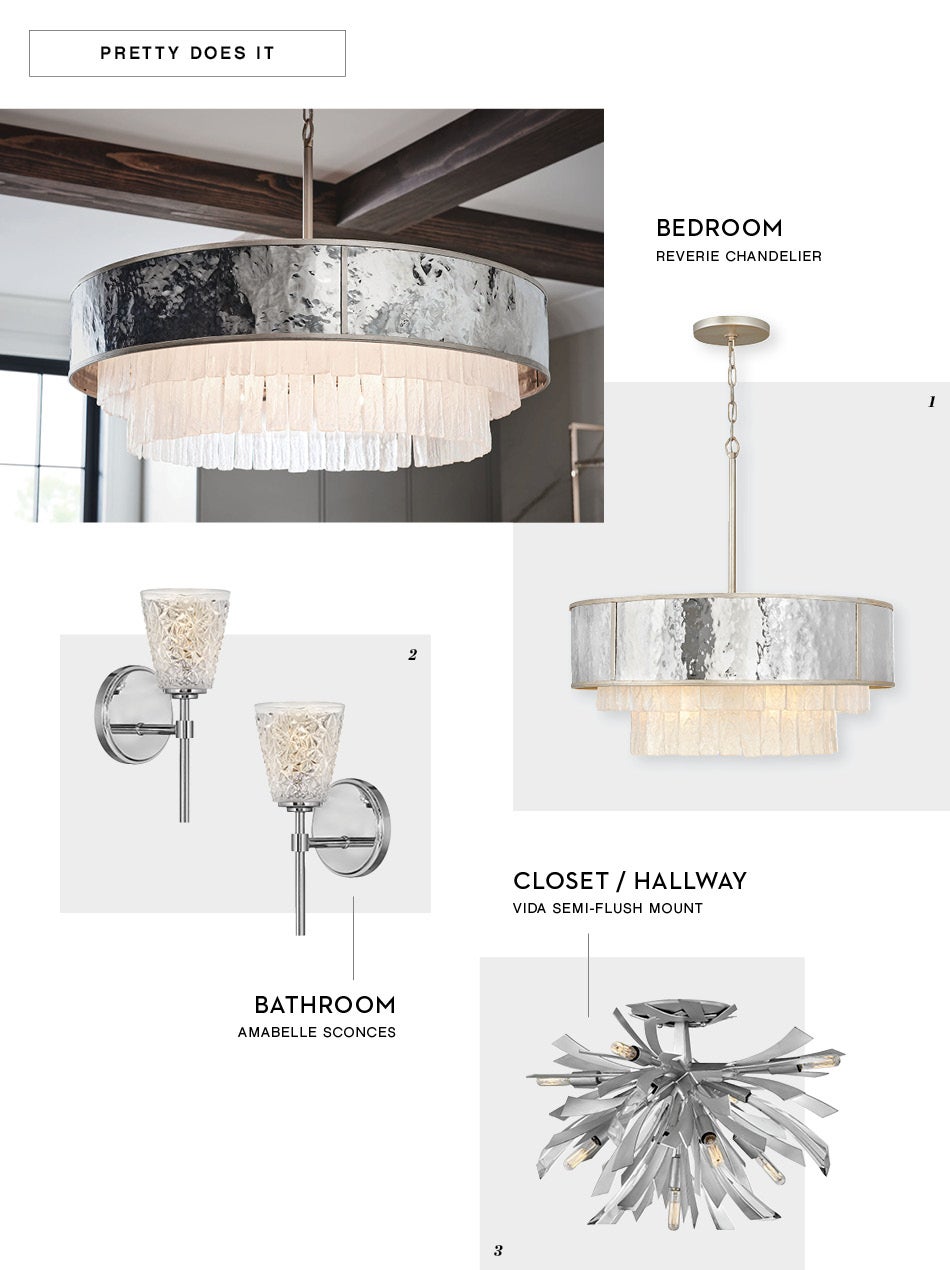 1. Reverie Chandelier 2. Amabelle Sconce 3. Vida Semi-Flush Mount
---
The New Neutral
When you walk into this master suite, tranquility takes over. A crisp, clean retreat in a classic black and white palette lets you relax and regroup in style. Integrate fixtures that mix practicality with an unexpected edge. Look for unique glass shapes, bold lines and robust black finishes to create a seamless space from bed to bath.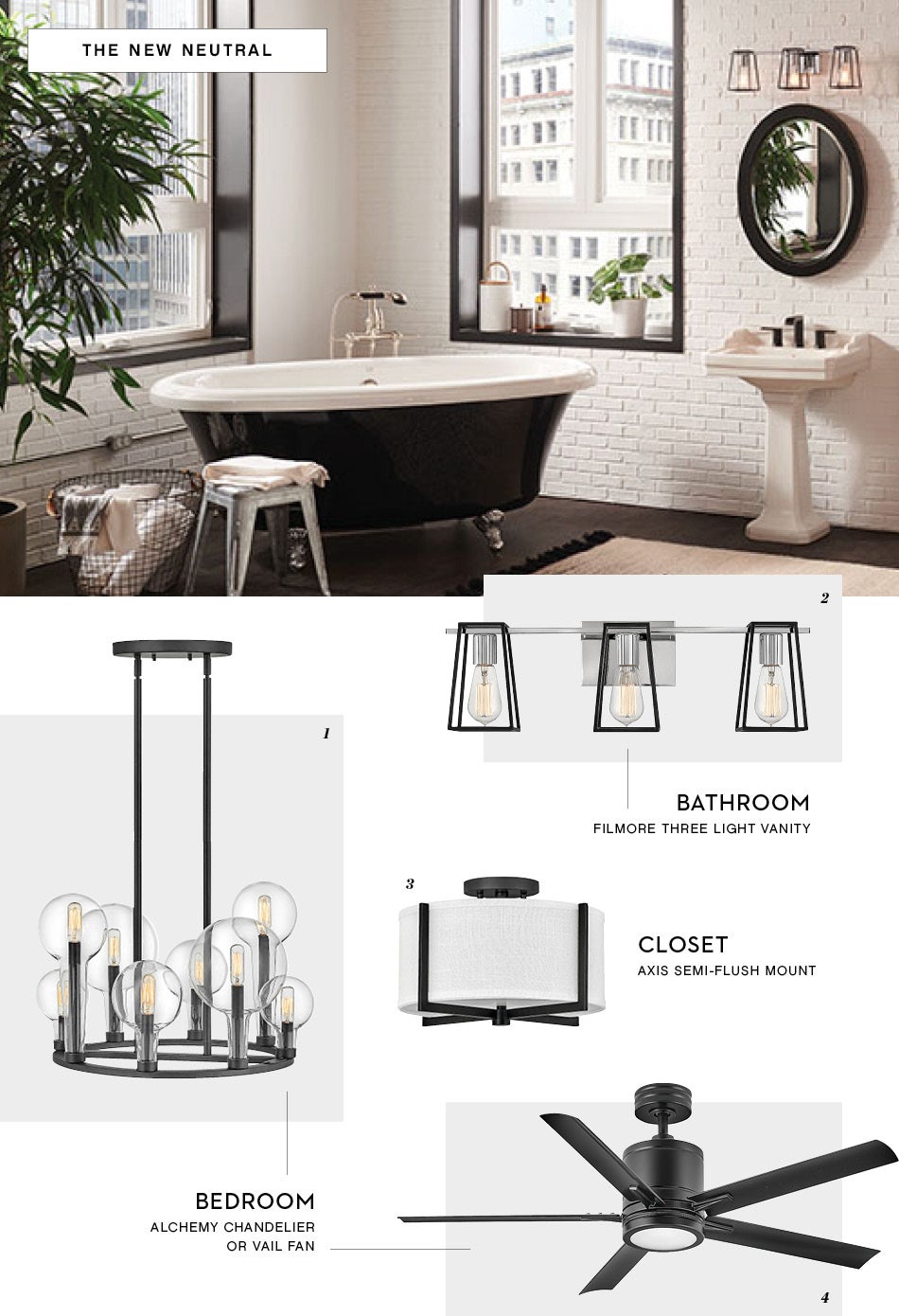 1. Alchemy Chandelier 2. Filmore Three Light Vanity 3. Axis Semi-Flush Mount 4. Vail Fan